About Far East Brokers:
After over 40 years, we're proud to be considered a valued partner and industry leader by many of the most successful retailers in the world.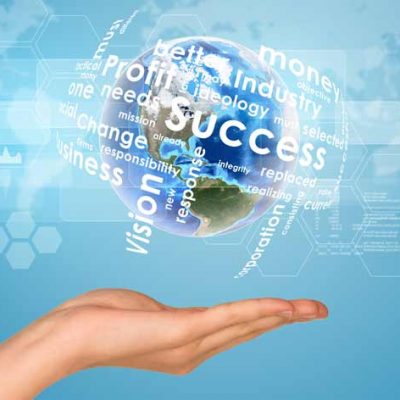 To find our greatest assets, you have to go beyond the balance sheet. Over the years we've sought out and brought into the company the most talented, experienced group of leaders in the business. People whose knowledge, ability to engage with clients and work hard for their success is almost legendary. These aren't "pie-in-the-sky ivory tower" thinkers. These are doers. Folks who roll up their sleeves every day, dive into their work and make a measurable, positive difference in their customers' businesses.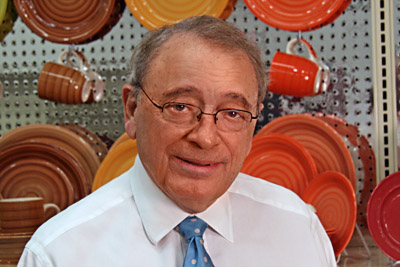 Charles Zimmerman, Chairman of the Board
---
Charles Zimmerman is a true pioneer in the industry. He started working in a grocery store at age 12 and now, over 68 years later, he's still going strong.
A large part of his early years were spent learning and leading at Setzer's Grocery Stores which later became Pic 'N Save, the original big box Superstore. Charles was a key player in the launch of the fourth Pic 'N Save store—beating Sam Walton and WalMart to the marketplace by seven years! By the late 1970s he had helped lead the company to regional dominance with 38 stores employing over 3,000 people.
In 1961 Charles recognized the importance of Asia as a reliable, inexpensive source of General Merchandise and became one of the first to import their products into the U.S. His vision to become the premier importer of promotional and seasonal general merchandise to the U.S. supermarket and drug industry resulted in the creation of Far East Brokers in 1981. The company now serves as a direct source of quality imports. They also offer customers easy, powerful marketing and logistics support.
After over 50 years traveling the Orient and establishing deep and lasting relationships with major trading partners, Charles is proud that Far East has become one of the largest and most respected companies of its kind in the country. Under his leadership, the company has grown and prospered, now supplying over 12,000 stores in the U.S. He attributes much of the success of the company to its dedication to quality, innovation, service and trust—which he demands of each of his employees and vendors.
To Charles, business is only part of the story. In addition to his active role in the day to day functions of the company, he is a firm believer in giving back to the community. In 1998 he established the non-profit Zimmerman Family Foundation, Inc., which contributes to a long list of worthy causes each year. He sits on the Foundation Board of Community Hospice of Northeast Florida and volunteers his time to many charitable organizations.
Charles and his wife, Elli, live in Jacksonville. Their greatest joys are traveling and spending as much time with their children and grandchildren as they can.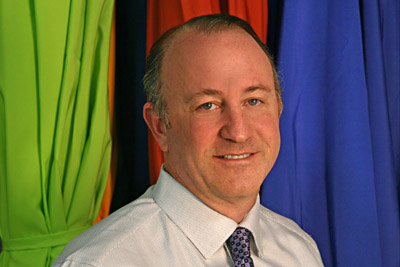 Morrie Zimmerman, President & CEO
---
A native of Jacksonville, Florida, Morrie Zimmerman spent his High School years working after school and weekends in both retail and wholesale distribution businesses.
Morrie graduated with a degree in International Business from the Terry College of Business of the University of Georgia. While in college he spent two summers working in Asia and Hong Kong. After a successful 8 year career in the insurance and investment industry, Morrie joined his father in 1994 as Far East's Vice President of Sales and Marketing. During his time in this role, the company's revenue and customer base grew ten-fold and in 2010 he was promoted to President where he leads the strategic direction and daily business operations of the company.
As President, Morrie continues to strategically shape the future of Far East. Recognizing that today's retailer requires suppliers with advanced capabilities and skillsets, he is building upon the solid foundation he assumed, but with an eye toward the future by fostering a performance-driven culture focused on delivering results for each customer. Under his leadership, Far East maintains its position as the industry pace setter and thought leader in business intelligence, technology, superior product, consumer insights, and shopper marketing.
Morrie is very active and visible in the North Florida area where he commits much of his time and energy to improving the community. He is heavily involved with his synagogue, the Jacksonville Jewish Center, and he sits on the boards of several non-profits including the Jacksonville Zoo, Community Hospice of Northeast Florida, and the Davis College of Business at Jacksonville University. He lives in Jacksonville with his wife Chase, their son Bennett and daughter Wendell. When not traveling for Business, Morrie still enjoys trips with his family and following the activities of his children.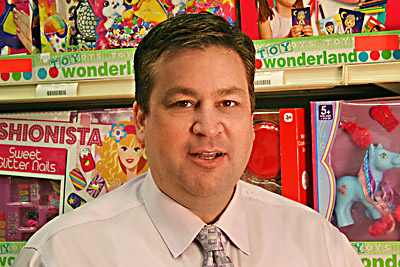 Michael Sims, Executive Vice President
---
Mike started his career in various sales and field marketing roles with Nabisco. From there, he moved to the Acosta Sales and Marketing Company in the mid-1990s where he was responsible for all sales, trade marketing and merchandising activity for a $62 million portfolio of large consumer brands. He also created the company's first corporate category management and marketing support department.
In 1998, Mike started his own Shopper Marketing Agency, Promo Depot, servicing the CPG industry.
With offices in Jacksonville, Florida and Bentonville, Arkansas, Promo Depot became one of the most respected agencies of its kind, serving the needs of many blue-chip consumer brands and retail customers throughout North America. In 2009, he sold the company to Acosta Sales and Marketing Company where he became President of Acosta's Marketing Division for the next three years. While there, he led the successful turn-around of Acosta's fledgling MatchPoint Marketing Company and was responsible for the integration, rebranding, and expansion of the company's integrated marketing group, AMG.
After just two years at the helm, Mike's group was recognized by industry clients, suppliers and peers as a Top 12 Shopper Marketing Agency when HUB Magazine ranked AMG #8 in 2011, then shot up to #3 in 2012. Prior to his arrival, MatchPoint had never been awarded any industry ranking.
Mike holds a bachelor's degree in Communications from Jacksonville University and lives in Jacksonville, Florida with his wife Dea and their sons Lawrence and Logan. In his spare time he enjoys freshwater fishing, travel and college sports. He currently sits on the GM Advisory Council of GMDC (General Merchandise Distributors Council) and is active in various philanthropic endeavors throughout his community.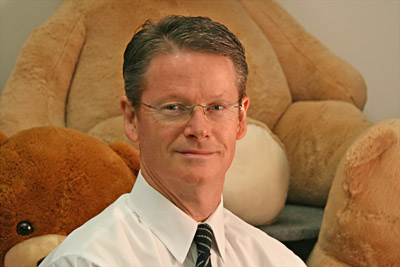 David Luce, Vice President of Merchandising
---
David Luce has been with Far East Brokers since 2000. With over 32 years in the industry, David is a seasoned retail expert who thrives on the fast pace and ever-changing challenges of the retail environment.
He started his career as a General Merchandise Clerk with HEB in Texas and worked his way up to Drug Store Director. His drive and performance earned him the position of GME Everyday/Seasonal Category Manager at both Bi-Lo Stores and Harris Teeter in the Carolinas.
As the leader of the company's aggressive product development, sourcing and production initiatives, David spends at least three months of the year overseas. There he maintains all current factory relationships, searches out new suppliers, oversees the product inspection/quality control processes and continually evaluates the performance of all suppliers.
Strong retail experience. Product sourcing and quality expert. Couple all that with his knowledge of each customer's unique merchandising needs and it's easy to see why David is such a highly regarded member of the Far East Brokers team.
David earned his degree in Business Management from San Antonio College. He lives in St. Augustine, Florida with his wife Teresa and their two daughters. In his spare time he enjoys running and watching his daughters compete in gymnastics.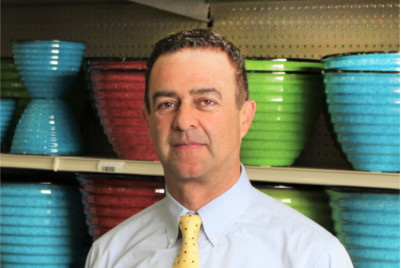 Eduardo Abboud, Vice President of Finance and Operations
---
Eduardo is a dynamic leader whose career focus has been on improving operational performance within finance, manufacturing and distribution organizations. Most recently, Eduardo worked with Deloitte Consulting implementing strategic & operational initiatives and finance transformations with major Fortune 500 corporations. He has led global finance and operations teams with presence in Latin America and Europe for Kimberly Clark, Kraton Corporation and EIS, Inc. (a subsidiary of Genuine Parts Co.) and operated his own private manufacturing and retail business in Mexico.
Eduardo was born and raised in Mexico City. He holds an MBA from Emory University in Atlanta, GA. He currently lives in Ponte Vedra, FL with his wife Claudia and their two daughters, Michelle and Sofia. In his spare time he enjoys spending time with his family and cycling.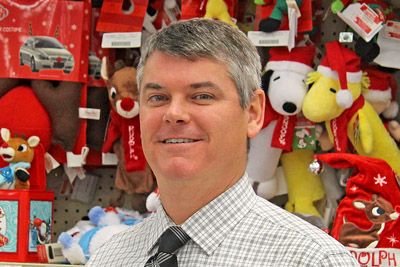 Doug Craig, Vice President of Sales
---
In late 2015, Doug joined the company as our National Sales Manager and was promoted to Vice President of Sales in 2018. He brings 20+ years of multi-discipline experience within the CPG and Retail Industries to the company. His experience covers the entire life cycle of a consumer product, from concept to consumption.
Most recently, Doug worked at Acosta as VP, Operations, where he led the Sales and Marketing Operations teams for 3 separate marketing agencies. He led the finance, project management, procurement, resource management and systems administration teams for these agencies. Prior to this role, Doug led the Shopper Marketing teams for Georgia Pacific and Rich Foods teams, while at Acosta.
Having spent several years at IRI where he led the client service teams for Frito-Lay and Dean Foods, Doug brings a strong analytical approach to the business. He also has experience working in brand and trade marketing, having spent several years at Henkel/Dial and even has import experience from his time as Director, Strategic Business Planning for Bell Automotive Products, a leading importer of aftermarket automotive accessories.
Doug began his career as a buyer and then Category Manager  where he spent several years in procurement and as a Category Manager for Safeway's Phoenix retail division.
Doug hold's a Bachelor's Degree in Food Science from the University of Florida, and a Master's Degree in Agribusiness from Arizona State University. He lives in Saint Johns, Florida with his wife Kamela, and his daughters Alexa and Delaney. Doug enjoys golf, reading, college football, and spending time with his family.